Our Serakraut Heritage

Westminster Winner!!!!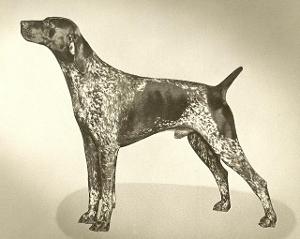 CH Strauss's Happy Go Lucky
Happy go Lucky has produced more champoinship winning offspring than any other German Shorthaired Pointer
in AKC history!
OTHER GREAT DOGS IN OUR SERAKRAUT HERITAGE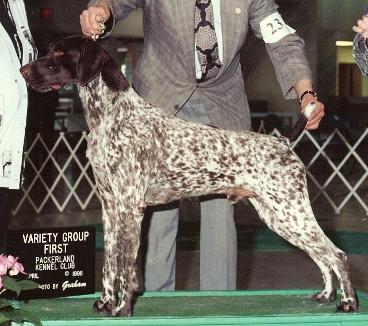 CH SERAKRAUT WHITE RIVER SPLASH (Tyler)
We accuired "Tyler from Ann Serak in 2001. He was one of the foundation dogs of our kennel. "Tyler" was a multiple Group winner with many other Group placements and over 30 Best of Breeds. He finished with 3 majors from the puppy class. He was one of the nations top show GSP's, "Tyler" was the #6 rated GSP in 1997. We have several of his progeny in our kennel.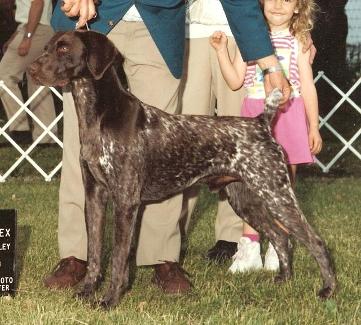 CH SERAKRAUT'S SCOTCH NEAT
Scotch Neat is one of the dominate bloodlines in our breeding program. He is the son of CH Serakraut's Senator, one of the best moving dogs in GSP history.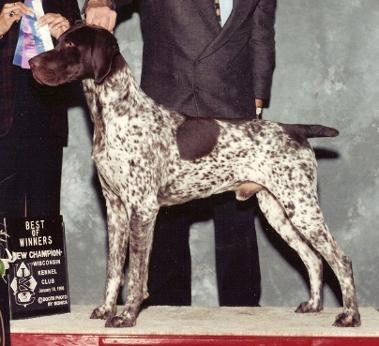 CH SERAKRAUT'S LEADING MAN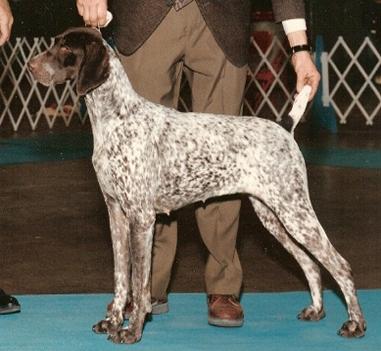 CH SERAKRAUT'S PAGE ONE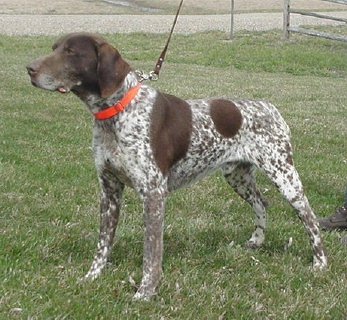 Bloom's Boomin Blitzkrieg Von Serak (Blitz)
Son of CH Serakraut's Leading Man and CH Serakraut's Page One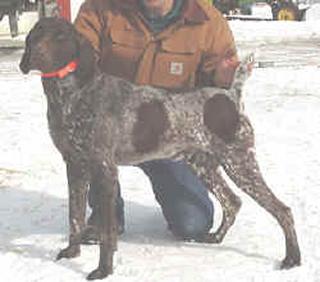 SERAKRAUT'S JACKS OR BETTER
Son of Leading Man, and sire of several CH offspring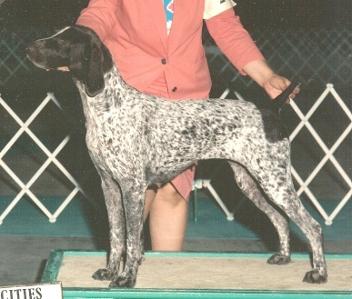 CH SERAKRAUT'S SPOTLIGHT
Spotlight is a prime example of one of our foundation bitches. We acuired her from Ann Serak in 2001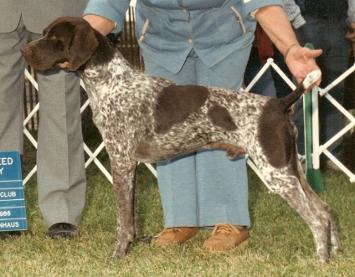 CH SERAKRAUT'S DEFENDER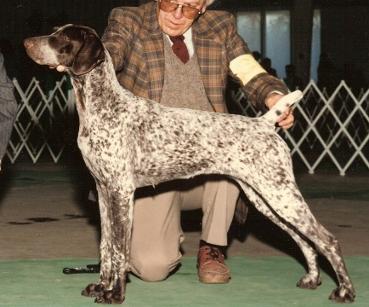 CH SERAKRAUT'S HUNTABIRD SPARKLE
Defender and Sparkle are the parents of Spotlight.